The Park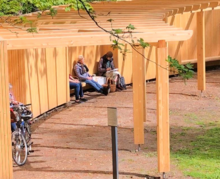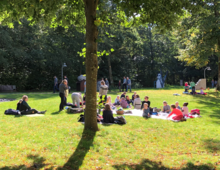 The lovely outdoor park areas are used by many all year round. Not only in connection with special events, but also as excursion destinations. The park forms a framework for art experiences, children's games, picnic excursions, walks at sunset, dog walking, sunbathing, meditation, hiking, playing in the snow, etc.
We ask adults to help children take care of works of art and planting in the Sculpture Park. Climbing is not allowed. On the other hand, everyone is very welcome to touch sculptures to feel their shape and the materials they are made of. A special section in the park is Musikhaven, where some outdoor instruments are set up for public use, especially children are happy with this place.
The sculpture park is open to the public all year round and there is free admission.
Via the other menu items under the Park, you can immerse yourself in: The Sculpture Park, Botany, The Park in the Old Days, The Arnakke Well, The Ørnsø Path and Hiking in the nearest forest areas according to your interest.