The Graphical Gene Bank
Fyns Grafiske Værksted med gæster

122 kunstnere fra Fyns Grafiske Værksted deltager i udstillingen.

Fire udenlandske gæstekunstnere deltager med hver en sektion: Georg Baselitz (Tyskland), Jim Dine (England), Tuula Lehtinen (Finland) og Kyoko Sakamoto (Japan).

Kunstnerne har udvalgt en række træsnit fra Th. Pedersens Studiesamling af Grafik, disse træsnit indgår også i udstillingen.

Udstillingen illustrerer, hvor righoldigt det grafiske felt er, både i tradition og nutid.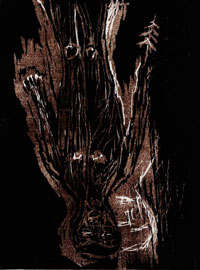 Georg Baselitz

Sendebudet, 1986

Træsnit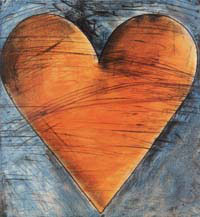 Jim Dine

The Philadelphia Heart. 1984

Radering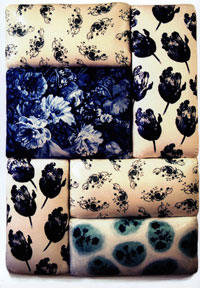 Tuula Lehtinen

Holländska, 2004

Serigrafi, guasche och lak på duk, stoppning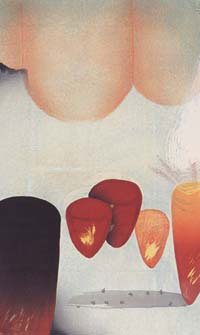 Kyoko Sakamoto

Bottles, Curtains, Branches, 2002

Træsnit
Fra forordet til udstillingspublikationen:

"Udstillingstitlen Den Grafiske Genbank leder tankerneind på den store rigdom og den store arv, der ligger i hele det grafiske område. Men der er ikke kun tale om en arv, men et stort krydsfelt, hvor nutidens kunstnere både rendyrker de klassiske grafiske medier og afprøver nye, ofte kombinerede metoder."

Udstillingen vil efterfølgende blive vist på Johannes Larsen Museet.