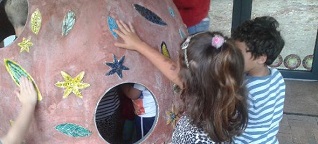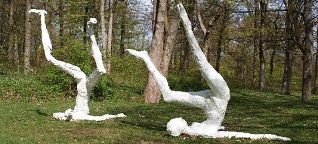 Activities for children and family
The Art Centre offers several activities for children and families with children.

Tracking game for children
Go for a walk and use your eyes to find details in the Spa Building.
Colourful bags of image puzzle pieces are handed out at the reception.

Discover the Sculpture Park
You can see a map of the large sculpture park surrounding the art center here.
Print it or view it on your phone and use it to find the many exciting sculptures.